WSIB/Auto Accidents Care at The Arch Chiropractic Health & Performance Centre
Get Care Right Away
Accidents can happen to anyone. When they do, you want to know who you can turn to for quality medical care. The Arch Chiropractic Health & Performance Centre is here to help you.
With almost 15 years of experience with the Auto Insurance Industry and WSIB, Dr. Richard can help you navigate through the system and obtain the benefits you need and deserve.
Call to schedule your consultation today!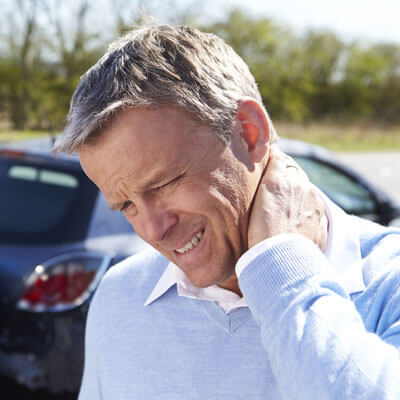 If you're injured in a motor vehicle accident, the last thing you want to worry about is whether your medical expenses will be covered. Dr. Richard has years of experience handling claims for his patients. With his extensive knowledge of the Statutory Accident Benefit Schedule, you can rest assured your claim is taken care of.
As a preferred provider, getting a referral from your medical doctor is never a problem. We are also enrolled with FSCO and HCAI. We handle the direct billing, so you won't have any out-of-pocket costs.
What to Expect After the Accident
It's important to have a health assessment done by a professional after a motor vehicle accident. In many instances, symptoms can take up to a week to appear. Even mild symptoms can be evidence of underlying problems that need to be addressed.
If a collision occurs when traveling in a vehicle at high velocity, your body undergoes forces that are not natural. You might feel fine at first, but when problems are not addressed early, they can become a chronic issue. At the very least, your recovery time may be extended as a result.
Once an injured part of your body goes untreated, function is compromised. Other areas have to step in and compensate for that lack of function, putting unnatural stress on another body part. Eventually, function will be lost in that area as well, forcing yet another area to compensate, and so on…
NEW PATIENTS
WSIB (Workplace Safety & Insurance Board) is the provincial agency that provides support and insurance for workers injured on the job. The Workplace Safety and Insurance Act ensures workers are entitled to health care that is necessary, appropriate and sufficient as a result of injury.
Health professionals included in coverage guidelines include:

Physicians*
Chiropractors*
Physiotherapists*
Surgeons
Dentists and oral surgeons
Massage therapists
Occupational therapists
Optometrists
Psychologists
Registered nurses
Speech therapists

*Considered as initial choice of health care provider

WSIB provides the medical coverage and support needed to help people get back to work after a work-related injury or illness.
How Does It Help You?
If your work-related injury or illness has been approved by WSIB, The Arch Chiropractic Health & Performance Centre is a great choice for your healthcare provider. Dr. Richard has been working with WSIB cases since 2007 with very good results.
We are authorized to treat all work-related conditions. Some of the areas we have been successful with are:
Sprains/strains
Whiplash
Soft-tissue injuries
Sciatica
Dr. Richard is approved to administer all WSIB programs of care:
Low back program
Upper extremity program
Lower extremity program
Shoulder program
Mild traumatic brain injury

Remember that chiropractic treatments can help you heal faster, heal better and get you back on the job sooner. We will make sure that while you can return to work as soon as possible, you have the care and training to avoid re-injuring yourself.
Expert Help When You Need It Most
Don't suffer in silence, we can get you through this process. Let us take care of all the necessary requirements so you can concentrate on getting well. Make an appointment to come in for your assessment today. We want to help you reduce your pain and start enjoying life again.
Contact The Arch Chiropractic Health & Performance Centre to get started!

Auto Accident Chiropractic in Bolton, Caledon ON | (905) 598-1223