Concussion Management at The Arch Chiropractic Health & Performance Centre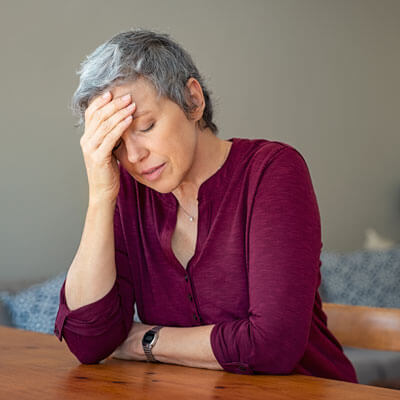 A concussion is a disturbance in brain function as a result of indirect or direct force to the head. Concussions happen often and aren't just sports-related. Anything that causes a rapid movement of the brain inside the skull has potential for injury.
At The Arch Chiropractic Health & Performance Centre, we deal with a very active clientele, many of whom compete at different levels of sports, including professional. We're experienced in treating concussions and will ensure you're fully recovered before resuming your activities.
NEW PATIENTS

Dr. Richard uses a number of assessment tools to diagnose your injury and monitor recovery. Patients may have a variety of symptoms related to the trauma. Chiropractic care and cognitive rest are very important in the initial recovery stage.
It's unlikely you would ever experience a concussion without whiplash. The force needed to cause a concussion is 3 times greater than whiplash. As a result, many concussions also exhibit neck and shoulder issues. Examining the visual and vestibular systems that control your balance is important. We work one-on-one with you to make sure your symptoms are resolved and postural stability is healthy.
Concussion is classified as an additive condition. What that means is, if not treated properly initially, the effects of a second concussion will be significantly worse. Using baseline testing, we determine whether a patient has suffered a concussion. After treatment, comparing the initial testing against the current results helps determine when you can safely resume regular activities.
Several different rehabilitation techniques may be used to treat your concussion. One area of focus is any musculoskeletal complaints. Using chiropractic and soft tissue techniques has been shown beneficial for neck and shoulder injuries and their associated structures.
The Arch Chiropractic Health & Performance Centre works with CCMI – Complete Concussion Management Group. They take a multi-disciplinary approach to managing concussions. With a huge network of specialists, we are able to refer severe cases for additional testing such as MRIs and outside consultations.
Our goal is to get you back to whatever activity, school, work or play, at the appropriate time.
When you are in CCMI's program, you have access to your medical records whether home or away. It's like having a membership in a health plan you can call on anytime, anywhere.
There can be various signs and symptoms of a concussion, both physical and mental:

Headache
Ringing in the ears
Nausea
Vomiting
Fatigue or drowsiness
Blurry vision
Amnesia surrounding the traumatic event
Confusion or feeling as if in a fog
Dizziness or "seeing stars"
Temporary loss of consciousness (though this doesn't always occur
Slurred speech
Delayed response to questions
Dazed appearance
Forgetfulness, such as repeatedly asking the same question

If any of these symptoms are apparent, call now and make your appointment to see Dr. Richard and get back to being the best you can be.
Book an Appointment Today
Concussions shouldn't be ignored; the effects can linger and cause other physical and mental complaints. The Arch Chiropractic Health & Performance Centre has helped people just like you get back to a normal, happy life. Contact us today for an appointment; let us help you as well. (905) 598-1223; we'd love to speak with you.

Concussion Management in Bolton, Caledon ON | (905) 598-1223