Meet Dr. Richard Archer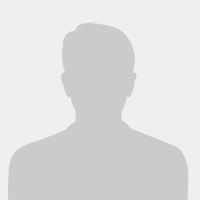 Dr. Richard Archer has a different approach to chiropractic. He believes in treating your whole body, not just the symptoms. With hands-on, personal interaction, we find the source of your pain and address it.
Dr. Richard works to develop a partnership where the patient and the provider are equally invested in your care. Our goal is to help you get better and learn how to manage your health for a lifetime.
Dr. Richard knew chiropractic was his future after a severe shoulder injury while at Western University. Being unable to participate in sports activities was devastating. He did everything the medical team advised – X-rays, MRIs, months of physiotherapy.
With minimal improvement, and still in a lot of pain, a friend referred him to a local chiropractor. That referral was life-changing. The chiropractor changed how Dr. Richard viewed his injury. He showed how unaddressed issues in his neck and upper back were actually causing his pain.
After 3 weeks of treatment, Dr. Richard experienced a significant reduction in pain. He was also able to participate in some activities as well. In time, treatment helped him to regain his range of motion and get back to sports.
He also found the informal, welcoming atmosphere in the practice to be appealing. Safe and comfortable, it provided an environment where healing could happen. Intrigued, Dr. Richard did some research on chiropractic and knew he had found his calling.
Dr. Richard Archer received his BS in Health from Queens University in Kingston and studied Physiology and Pharmacology at Western University in London. He began his chiropractic studies at Canadian Memorial Chiropractic College in Toronto, graduating Cum Laude in 2003.
More Degrees and Certifications
Dr. Richard believes continued learning benefits his patients. He has earned the following certifications:
Complete Concussion Management Practitioner
Active Release Technique
Medical Acupuncture Provider
Orthotic Producer
Dr. Richard has been a guest lecturer at the chiropractic college, as well as a corporate speaker. An expert on WSIB and the Insurance industry, he is often in demand.
Dr. Richard is passionate about his kids and family. His personal goal is to see people succeed. Active in his community, he serves on numerous committees to create programs for children. He wants to help people get and stay active and live happier lives.
An avid hockey player and golfer, Dr. Richard enjoys coaching young athletes. Married for 15 years, he is the father of two boys, 8 and 11, who are very active in sports. Both boys play hockey and lacrosse, and are now learning golf. His wife, a local teacher and guidance counselor, has also taken up golf as a sport.
Book an Appointment Today
Don't put it off another minute. We have the solutions you need; experience the difference our practice can make for you. Schedule your free consultation and get started. Contact us today, (905) 598-1223.

Dr. Richard Archer | (905) 598-1223